Minimally Invasive Lumbar Discectomy
The principles of minimally invasive lumbar discectomy are the same as a standard lumbar microdiscectomy. The difference is the size of the incision, and the path to the spine. A small linear incision is made off of the midline, instead of an incision in the midline (used for the standard lumbar discectomy approach) , and the path to the spine is through the muscle, rather than stripping the muscle off of the bone.
The illustration shows a minimally invasive approach for a fusion. The principles for a disc removal are similar. One can see the tubular retractor, through which the surgery is performed.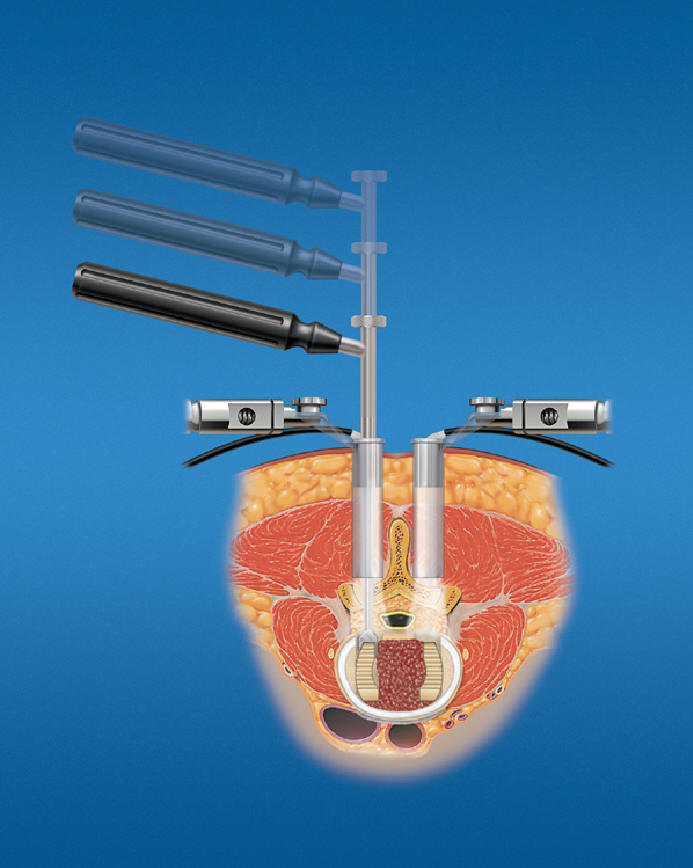 The advantage of the minimally invasive lumbar discectomy is that the muscle is separated, instead of being stripped from the bone, which is speculated to lead to accelerated healing times.
If problems are encountered during the operation, the procedure may be converted to an open procedure, where more exposure can be obtained.
As far as results are concerned, there are no final conclusions yet. While some reports suggest comparable results with percutaneous and open approaches, others indicate better results with the open procedures.