last updated
June 19, 2009



................................
Other areas of
Expertise:


Normal Pressure-
Hydrocephalus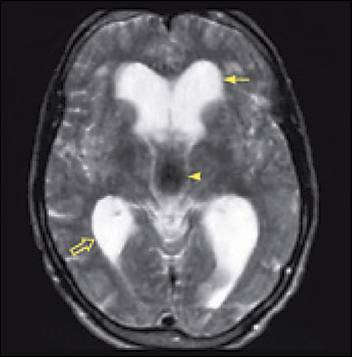 Osteoporosis: Prevent/Reverse It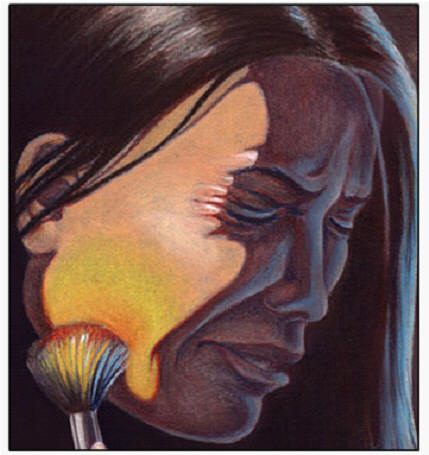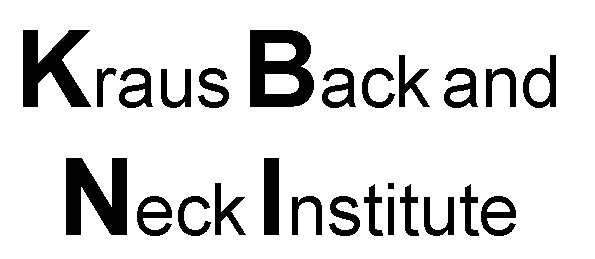 Kraus Back and Neck Institute (KBNI)
NON-Surgical Techniques Used at the Kraus Back and Neck Institute
Science Applied to Strengthening of the Neck and Back
NON-Surgical RESULTS

Surgical Techniques
At the Kraus Back and Neck Institute, we are committed to the improvement of back and neck pain, as well as to the myriad of difficulties encountered by those suffering from these problems. We believe that the treatment of back and neck pain involves a multidisciplinary approach, potentially with specialists from different areas of expertise involved.
There may be different approaches to the treatment of acute back and neck pain, sub acute pain, and chronic pain. We believe that we can best help patients experiencing these symptoms, by determining what the best course of treatment may be for that patient. Treatment may involve non surgical measures (we incorporate many non surgical treatment options, and have had approximately 75-80% success rates) for the treatment of back, neck and extremity pain. When surgical treatment is needed, we offer the full spectrum of surgical procedures, including (in the back and neck) discectomies, minimally invasive surgery, fusions, cages, artificial discs, kyphoplasty, spinal cord stimulators, and spinal pumps.
We are also conducting research into the treatment of low back and neck pain. We continue to learn from the many patients who have improved with non-surgical measures, and are continually evaluating this data, and using it to help provide beneficial treatments to future patients. In addition, using highly specialized equipment, we are quantifying the strength of the lumbar and cervical spines in our patients, and correlating this, relative to normal patients, with their degree of back and neck pain. This information is then being used, for our patients, to gauge their own progress, as their back and neck become stronger.
In general, our treatment philosophy is to progress from the more conservative to the more aggressive measures, unless impending neurological injury or patient desires convince us otherwise. We believe in treating each patient as we would treat our self.


To further promote the improvement of back and neck pain among our patients, and among the community, please visit the Houston Back and Neck Pain Support Group. The goals of this group are to provide a forum in which those suffering from acute, sub acute, and chronic back and neck pain, may educate each other, as well as educate us, as to their problems, which involve not only pain, but the issues surrounding the pain. We provide education for the participants as well, with teaching and lectures from within, as well as from outside experts. Some of the areas of concern, and which are addressed, are:
non-surgical treatment options available at home

exercises for weight loss
stretching techniques

weight loss

how to lose weight (myths vs reality)
how to keep the weight you lose, off

understanding anatomy of the spine, for the public, not the physician

understand your spine, so that you will understand your doctor

who treats back and neck pain? WHERE SHOULD I START??

neurosurgeon, orthopedic surgeon, physical therapist, chiropractor, pain specialist, etc

Understanding the difference between the various surgical treatment options available

should I have a fusion or just a disc surgery?
what is minimally invasive surgery?
what is artificial disc surgery all about?
what is the difference between a fusion from the front or back?
when should I consider a spinal cord stimulator?
what is a spinal cord stimulator?

Is chronic pain destroying my marriage or my relationship with my significant other?
how can I have sex, when the pain is so bad?
am I becoming addicted to the pain medications I am taking?
am I depressed because of the back or neck pain?
am I an emotional roller-coaster because of the pain?

The Houston Back and Neck Pain Support Group meets on the first Thursday of every month, at 6:30 PM, at

12121 Richmond Ave, Suite 302
Houston, TX 77082

If you would like to participate in the support group, and live in the Houston area, please e mail the support group with your name, e mail address, phone number, address, and areas of interest, or topics which you would like to see discussed.

If you do not live in the Houston area, but are still interested in being in the support group, and receiving newsletters or correspondence, please e mail the support group and tell us of your interests.